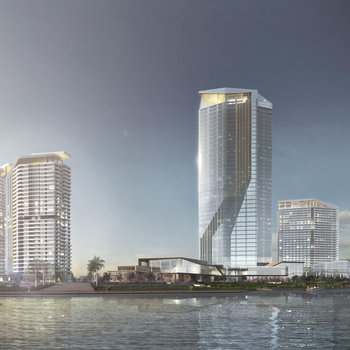 The RENAISSANCE CHANGZHOU WUJIN HOTEL is one of the newest hotels in Changzhou, having opened in 2022.
Changzhou Railway Station is located approximately 25km away and Changzhou Benniu Airport around 39km away. The nearby area boasts an abundance of attractions including Xitaihu Yingshi Base, Xitaihu Lanyue Bay and Xitaihu Guanguangta Sceneic Area.
When guests have some time on their hands they can make use of the onsite facilities. Guests of this Changzhou hotel can make use of the parking facilities.
According to our trusted guests, the facilities at this hotel are first-rate.